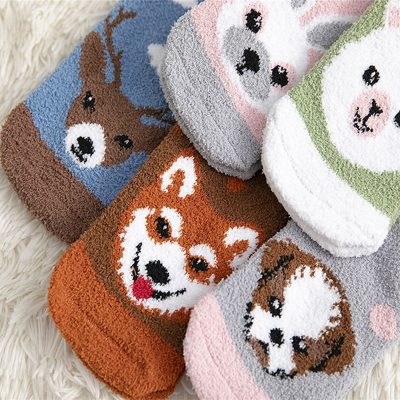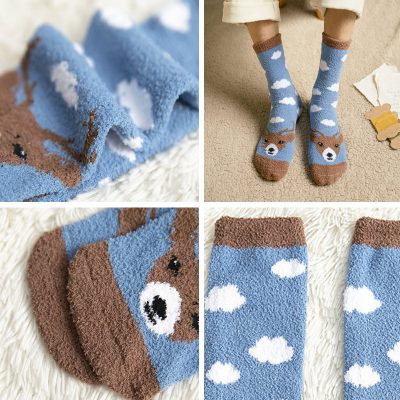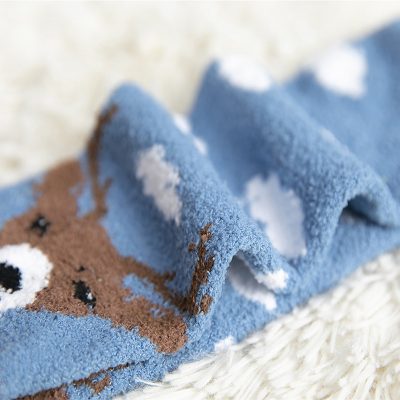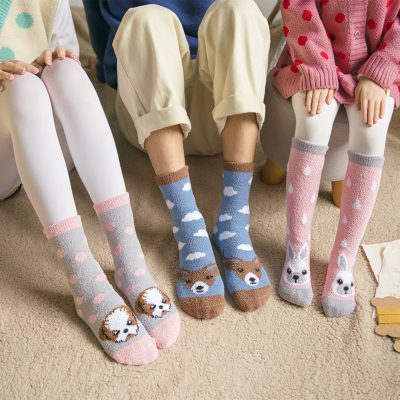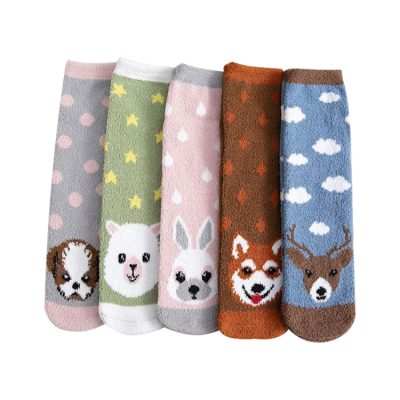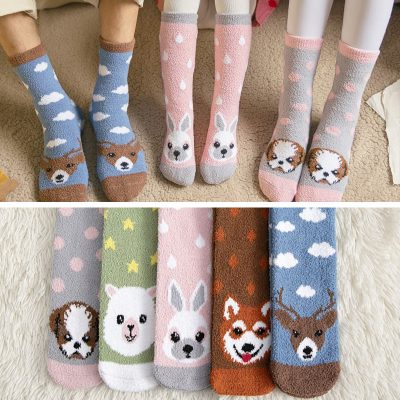 Name                         Floor cute cartoon fuzzy women socks
Material                       Spandex / Polyester
Size                           40,41,42
MOQ                         5 pairs
Needle                        120N,144N,168N
Accept customized Needle       84N, 88N, 96N, 108N, 120N, 144N, 168N
Packing                       1pair/opp,1pari/pe bag, 20pack/carton
Bulk delivery time               In stock:below 15 days;Custom:15-45 days
Sample Lead Time               5-7 Days
The characteristic of plush socks is that the cortex layer of plush socks can drain the body's wet sweat like the skin and block the winter humidity, while at the same time, it firmly locks the heat inside.
Plush socks have a unique structure with a scaly layer on the surface, which can firmly lock the body heat, so it is more comfortable and warm than ordinary fibers.
Plush socks keep warm but do not absorb sweat, are prone to damp feet, are not easy to dry and love to pilling, are slender, soft, and keep warm. The color is natural, soft, flexible and elastic, suitable for anyone to wear.
Plush socks have good hygroscopicity, and cotton fiber has good hygroscopicity. Under normal circumstances, the fiber can absorb moisture from the surrounding atmosphere, and its moisture content is 8-10%, so it touches human skin and makes People feel soft and not stiff.
Quality selection of plush socks: According to the internal quality and appearance quality, socks are divided into first-class, second-class, third-class (all qualified products) and foreign-class products. Generally, first-class products are used, and second- and third-class products can also be selected when the requirements are not high.