There are various packaging of socks. For retail packing, We offer individual opp bag, tag card, plastic hook, box packing etc. Besides, we also offer customized label/box packaging service, with your logo or brand name printed on your label. We use export carton with marks for the protection of  the long way shipping.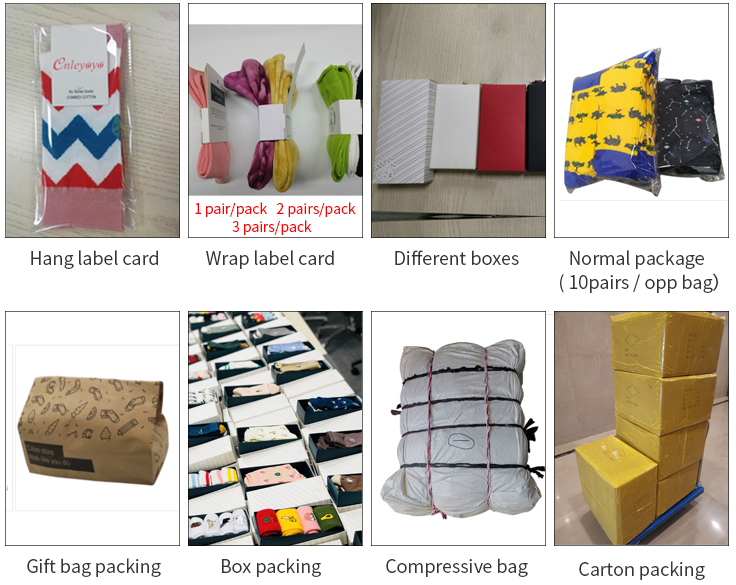 Our other customers customized packaging pictures for your reference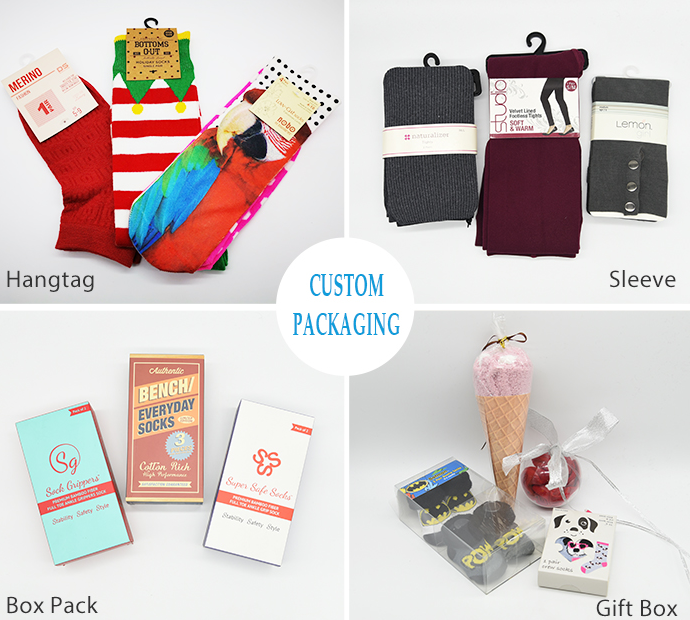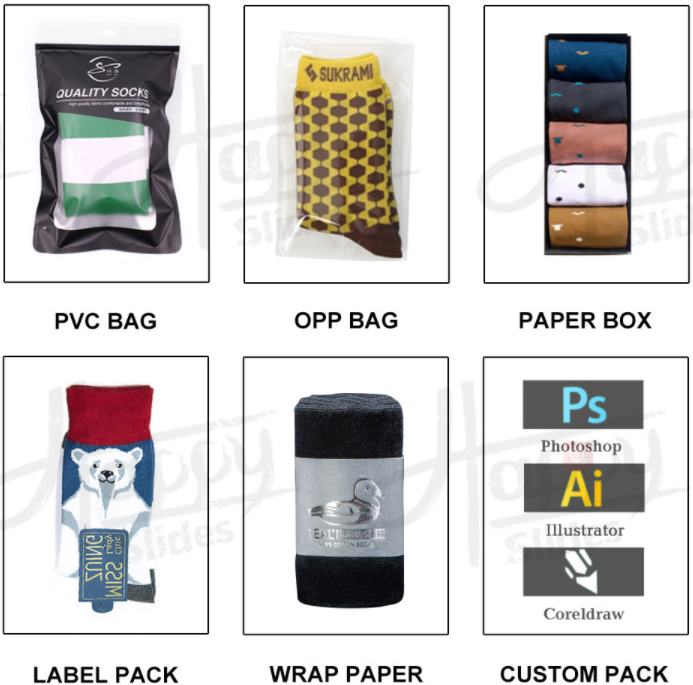 As a professional socks manufacturer, we can customize packaging according to customer requirements. Please kindly send us an email for getting more customized packing information.