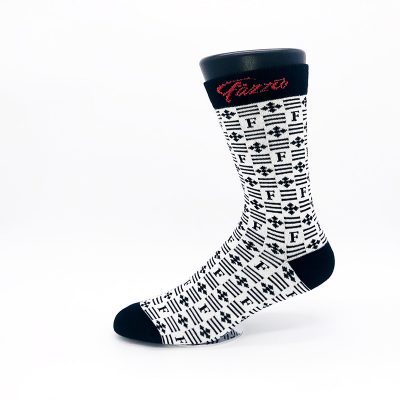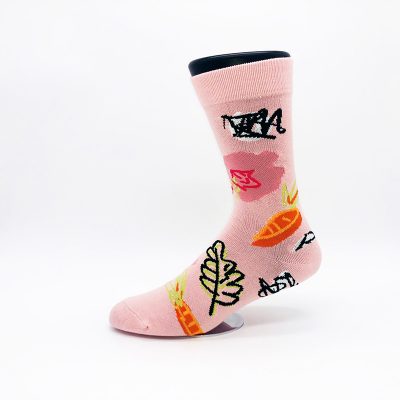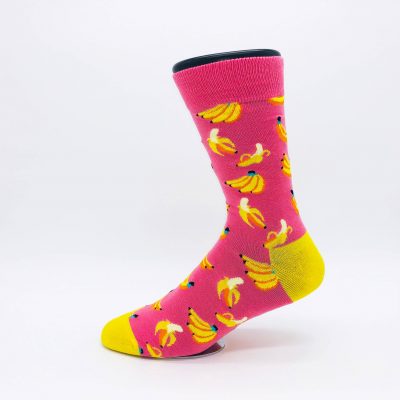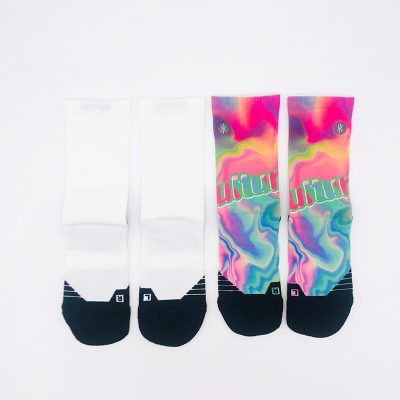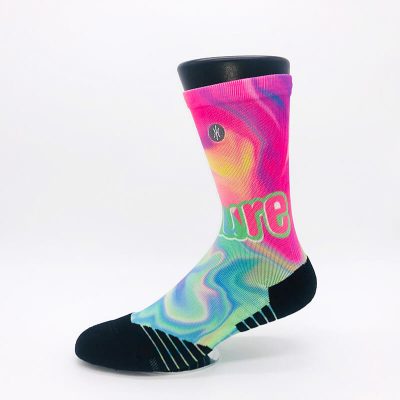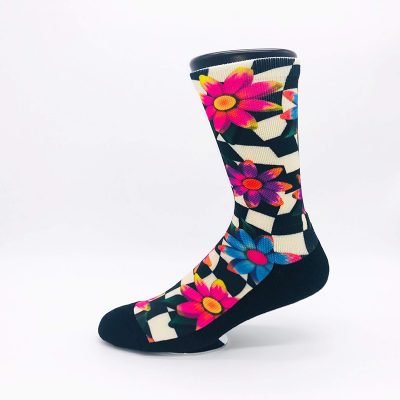 Product Name              Custom Sublimation Socks print
Material                   97%Polyester/3%Spandex
Needle count               168N
Linking                    Rosso linking
Size                      36-42
Logo                     Custom logo accepted
MOQ             50-1000 pairs/design/color/size, adjustable according to design's qty
Packing                  1 pair/card label, custom package accept
Shipping Way               By Sea, by air, by express (DHL,FEDEX.UPSetc.)
Sublimation socks are made by 3D printing pictures of socks. 3D printing is a kind of non-toxic, harmless, recyclable and environmentally friendly. It is widely used in three-dimensional anti-counterfeiting and beautiful packaging of cigarettes, etc., as well as advertising, posters, All kinds of cards, postcards, tags, handbags and other fields can meet people's major needs for image packaging!
According to research, when our human eyes are observing a three-dimensional object, because the two eyes are horizontally separated in two different positions, the image of the observed object is different, and there is an aberration between them. Due to this aberration With the existence of human brain, we can feel the depth and stereoscopic changes of a three-dimensional world. This is the so-called principle of stereo vision. According to the principle of stereo vision, if we can see two images taken at different positions with our left and right eyes, we should be able to feel a three-dimensional space from the two images.
From the previous analysis, we can know that different viewing angles will be able to see different images. Because if we place the grating perpendicular to the two eyes, because the two eyes have different viewing angles of the grating, we can see two different images, thus creating a three-dimensional effect.